There are so many blogs. There are so many stories. There are so many.. everything. I always spot things I should write, I should probably be talking about. And to be honest I've an exhaustive schedule of Twittering to excess, eating and watching Chelsea Lately to contend with that gets in the way of my blogging. That and I've yet to develop a proper writing ethic.
ANYWAY
Here is a collection of stories etc. I've seen online/around that I wanted to chat up. Its a mixed bag but you know what so is life so get used to it.
ANNIE IS BACK
Annie is amazing. The best thing to come out of Norway since.... something Norwegian. The much delayed Don't Stop album is finally to get a release in October. Popjustice of course are all over this like a rash so for more on the album click
here
, check out gorgeous new promo pictures
here
and get the info on her new single "Songs Remind Of You" which is sublime
here
.
To be honest you can't go wrong with a sleeve like this: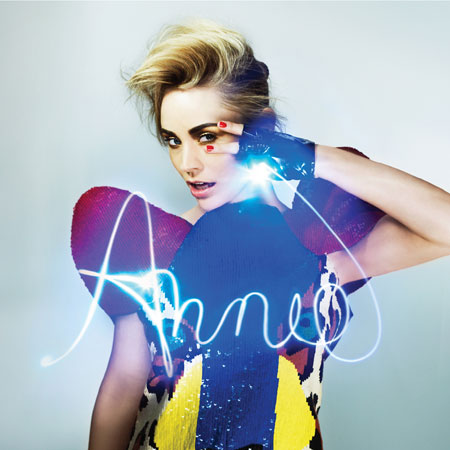 BLONDE LINDSAY/ELLE MAGAZINE/GENERAL OBSESSIVENESS
I am completely obsessed with Lindsay Lohan. I would like to set up a Lindsay Lohan magazine with photos of Lindsay being Lindsay. She does photoshoots at the same speed that most of us have hot showers. And they always look amazing. The recent spread Lindsay did for Elle UK is gorgeous. The feature accompanying it is heartbreaking and insightful but regardless of what the mag may have to say about her the Rankin shot photos are stunning, such as this ultra striking cover shot:
The full piece is in the current issue of Elle which is well worth a look but fret not as
this
Lindsay fansite have full scans in their extensive gallery section. She is also Blonde and working on the new Robert Rodriguez film. I don't like the first part of that sentence but I do like the second.
ATTACK OF TALL KARDASHIAN AND MOUTHY KARDASHIAN
Given that I've already blogged about Kim "I have a huge ass, am gorgeous and famous for no reason" Kardashian already it feels only fair to mention her sisters who've only gone and got themselves a spin off to "Keeping Up With The Kardashians" on E! "Kourtney and Khloe Take Miami" screens here in September but it debuted last week to great success Stateside.
Kourtney and Khloe are actually hilarious. Khloe is tall, bonkers and a little bit dragalicious. Kourtney is basically Nicole Richie Ver 2.0. saying rude things and she's only gone and revealed she is pregs this week. I'm not sure if I'm bothered with the show but this interview with Chelsea Handler is hilarious. I wish I could go to Miami, have a radio show and exchange lewd tweets with my equally famous sibling who may look like a drag queen.
Sigh.
TYRA AND HER REAL HAIR
I can't even begin to describe this story, just
click here
BRITNEY
There were lots of photos of Britney with a bad weave and hanging out by the pool this week.
Then she appeared on Letterman for a comedy skit which was admittedly charming but also alarming given that Britney was STILL IN A BIKINI. Its like she walked out of the pool, read some lines and went back again. Well worth a watch by clicking
here
THE SEPTEMBER ISSUE/FASHION PEOPLE
This is nearly in cinemas. HOW EXCITING. Trailer
here
(You better have seen this already. I mean it). In anticipation I watched
this
CNN doc on Carine Roitfeld which is fascinating and quite entertaining because of ze way zat she has zat totally stereotypical french accent? Great stuff.
AND FINALLY....
HEIDI AND SPENCER: EVEN WORSE THEN WE THOUGHT
Heidi is on the cover of Playboy this month. How... classy.
This
sums up the photo shoot which is pretty lame (no nudity. Its a Maxim shoot basically). The
full interview
is on the Playboy website where Spencer interviews Heidi. Groan. You need to read it though. Total seen to be believed stuff, with qoutes such as this:
"
Well, when I was shopping for my boobs, I wanted the best, so I sat down and flipped through a bunch of Playboys.
That is only the start of the hilarity. Imagine.
That is all I can muster for now. What a bundle of joy that lot is. Enjoy!